Since I was in my twenties I have worked in the electrical business. I love what I do and I take pride in my business and expertise.
I started this business to give the people the best work and give them knowledge on what needs to be done without the hassle of calling numerous businesses.
One call, set up an appointment, our electricians show-up, and you (the customer) will know what work needs to be completed to be up to code and sleeping easy.
Doug  – Owner Edge Electric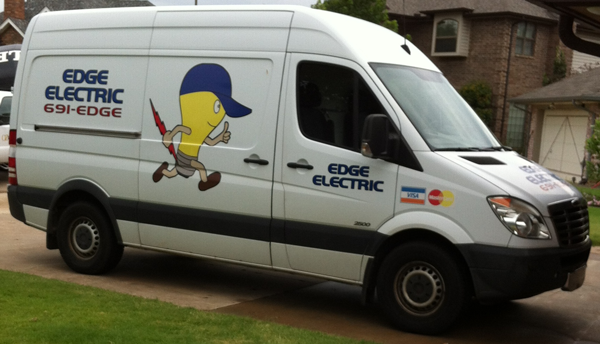 Yes! At Edge Electric, all of our expert electricians are bonded and insured. Your safety is the most important thing to us, and we only hire the best electricians with the experience and knowledge to make sure each and every job is done quickly, safely and to your satisfaction. Whether you need a simple electrical repair or you're starting your next big electrical project, you can count on the experts at Edge Electric to deliver you the best service.
Contact Edge Electric for additional information on our services or to schedule a service with us today!
Edge Electric pulls all permits for electrical projects so that you don't have to worry about trying to pull them yourself and paying additional fees. We always make sure that each and every job we do is completed in a timely manner and with your safety in mind. Your safety is our number one priority which is why we always inspect our work each and every time we complete it and make sure you're satisfied with the job before we leave.
At Edge Electric, we always make sure we are up-to-date on the National Electric Code. Our expert electricians follow the NEC very closely and we always apply all new changes to our work and surpass all standards set. Keeping you safe and making sure you're satisfied with our work is very important to us, so we work diligently to ensure we follow all codes and deliver the best customer service to make sure you're getting the best service possible no matter how big or small the job.
Have any questions about electrical codes or our electrical services? Don't hesitate to call Edge Electric today!